Who Owns Mazda?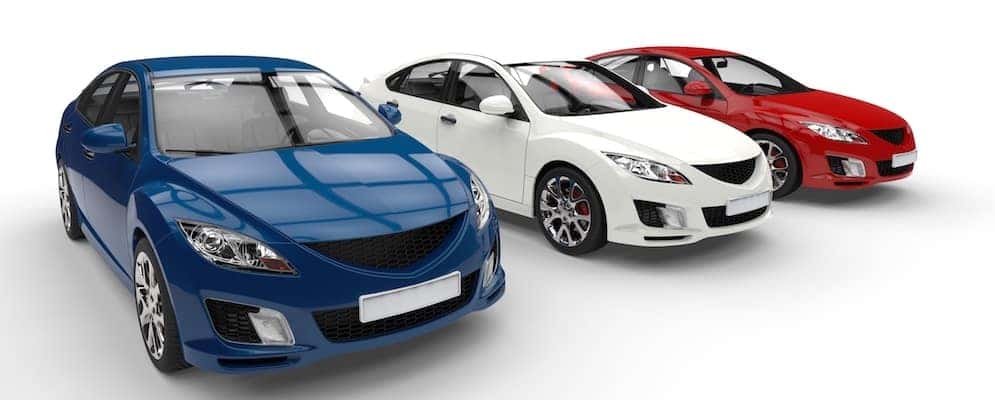 Have you ever wondered who owns Mazda while browsing through the comprehensive Mazda inventory at Mazda of Columbia? Whether this is your first Mazda or you've been hitting the roads in West Columbia in your Mazda for years, it's good to have an understanding of Mazda's long, exciting history. At Mazda of Columbia, we have all of the interesting facts and information for you!
Mazda Details
Founded in 1920 in Japan, Mazda began manufacturing tools before expanding their brand to automobiles in the 1930s. Now, they're a Japenese owned company, but Ford owned one-third of the company at one point, and have since sold their shares.Mazda headquarters is in Hiroshima, Japan, with their cars mainly manufactured in their Japanese factories. Akira Marumoto has been President and CEO of Mazda since June 2018.
Mazda History
Mazda has had their ups and downs over the years, but nothing can top their various milestones:
1931 – Product of the three-wheel truck called the Mazda-Go
1967 – Creation of Mazda's rotary engine. Because of this, came the Cosmo Sport, the world's first volume production sports car powered by the rotary engine.
1975 – Mazda Motor of America (Central), Inc. established.
1982 – Mazda sells its one-millionth passenger car in the U.S.
1987 – Mazda Motor of America, Inc. moves into new North American headquarters in Irvine, CA.
1989 – Debut of the Mazda M-5 Miata, named 2016 World Car of the Year and World Car Design of the Year.
2010 – Launch of SKYACTIV® TECHNOLOGY, which was an innovative purpose that combines efficiency with performance through the vehicle's body construction, transmission, engine technology, and much more!
Interesting Mazda Facts
Below are interesting Mazda facts that many people may not have known.
The name Mazda comes from an Iranian god name Ahura Mazda, as well as the name of the company's founder, Jujiro Matsuda.
In 1984, the Mazda Foundation was established, as a way of giving back to the community.
The Mazda logo has been redesigned five times, with the current logo initiated in 1997.
In 2020, Mazda will celebrate its 100th anniversary!
Experience a Mazda at Mazda of Columbia
It's time to experience the astounding qualities that Mazda vehicles have to offer. Contact us with questions about our current inventory, vehicle specials, how to get a lower interest rate on a car loan, and how you can finance your dream car! We'll share fun facts about Mazda's history before you drive off our lot and onto the Irmo roads in your new Mazda!
There's a lot to love about a Mazda, especially when you take into consideration all of the elegant features that you're able to enjoy for a reasonable sticker price. At Mazda of Columbia, we're proud to showcase all of the latest Mazda models. If you are interested in a compact SUV, we suggest taking a…

When it comes to making an important purchase, like a vehicle, you need to know all you can about the financing process. Whether you're working to rebuild your credit or you have a stellar credit score, financing a vehicle consists of many moving parts, all of which have the potential to vastly impact your financial…

There are about 48 million Americans who have bad credit, and if you're one of them, it can feel like an impossible situation to get out of, especially when you need to buy a new car. This may have prompted you to check out some bad credit financing options to help you not only afford…