Top Reasons to Buy a CX-5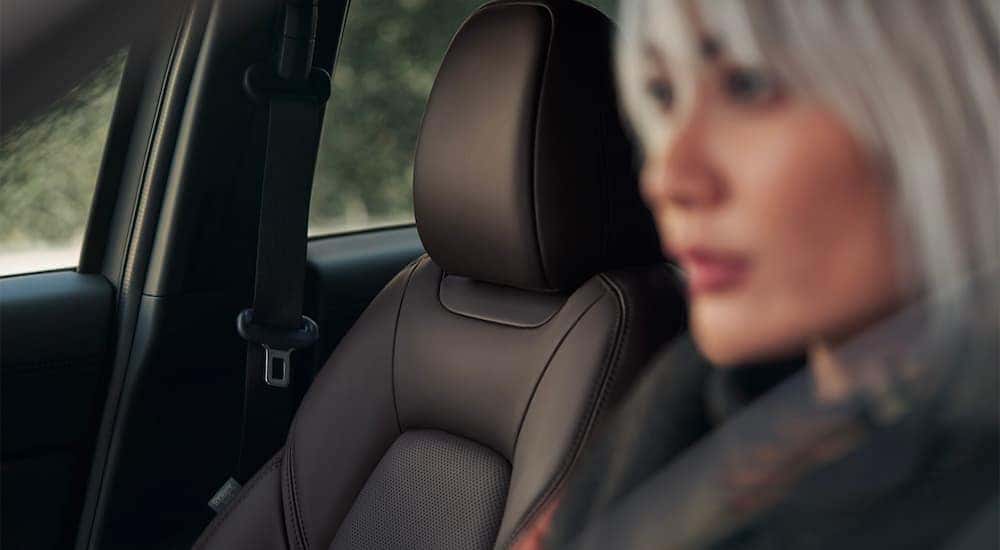 Mazda of Columbia is the top Mazda dealer near Aiken, SC, and when it comes to one of our favorite models, the CX-5 is it. It's difficult to ignore a Mazda as it saunters toward you on the roadway, with its high-class style, incomparable features, and confident demeanor that simply fascinates you. Many customers are drawn to this compact SUV, whether looking for a reliable and cozy everyday traveler, a thrilling adventure companion, or even a family-friendly transporter. The CX-5 has a place in every type of travel scenario, which makes it one of the top models in the industry when comfort, quality, and value are concerned. Getting more for your money is what makes Mazda vehicles so exceptional, with their upscale styling and affordable price tags, so here's why you need a CX-5 to enhance your travels, no matter where the journey leads you.
High-End Styling
Mazda models are beautifully designed with top-quality appointments and premium features throughout, all for a much lower starting price than many other vehicles with similar features. The CX-5 showcases a brilliance that can't be denied, with a contemporary exterior that captures your attention the moment you cast your eyes on it. Sleek curves and a signature grille design stop you in your tracks, while 19-inch alloy wheels and dazzling lighting elements create an air of sophistication around this versatile traveler. When you opt for the newest model, you'll take advantage of show-stopping style, with a body-colored lower bumper and wheel arches to add to its illustrious appeal.
Its upscale styling continues inside, with stunning materials, comfortable seats, and a spacious cabin to sit back and enjoy unbridled serenity. Enhanced features in top-level models include heated front seats, Nappa leather trimmings, and artful details dotting its exceptionally laid-out cabin. The CX-5 appeals to drivers who desire elegant appointments but don't want to overspend for them, making this spectacular SUV one of the best-designed vehicles at its price point.
Standard AWD
Many compact SUVs offer all-wheel drive capabilities, but only a few provide them as a standard feature. This feature is where the CX-5 really sets itself apart from its rivals, with an intelligent AWD system that makes any drive safer and more controlled. Through i-Activ AWD, which comes standard on all models for 2023, you'll be able to traverse any surface with the utmost control and agility. From uneven roadways to rain-soaked streets, tackling the elements is as easy as ever in this Mazda staple. Pair this impressive system with Mi-Drive, Mazda's Intelligent Drive Select tech with various modes available, for even more precision and assurance on any surface.
Vehicles outfitted with all-wheel drive, through the i-Activ system, are able to provide travelers with the control and confidence needed while navigating inclement weather or rough roadways. Sending power to the wheels that need it the most, you'll be able to enjoy maximum traction and, in turn, unmatched certainty in being able to navigate anywhere in the CX-5. This feature becoming standard is a significant advantage of the CX-5, which propels it ahead of much of its competition.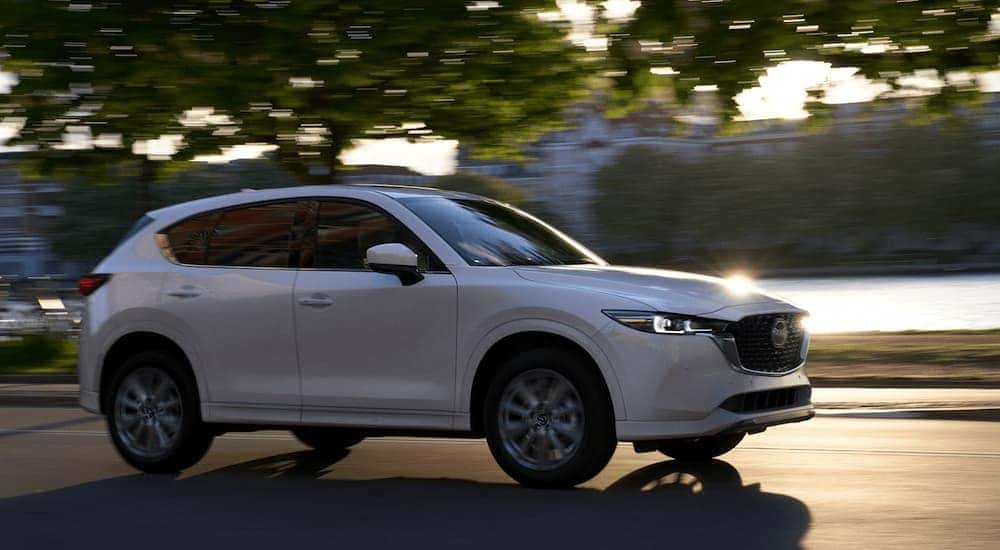 Cushioned Ride Quality
Not only is the CX-5 exceptionally beautiful inside and out, but it's also highly enjoyable to drive, thanks to its exciting engine selection and refined ride quality. Its compact size makes it easy to handle, whether you're navigating highway traffic or tight city streets, and with a smooth ride and responsive steering, tacking on any drive is simple for this assured traveler. Hugging the curves of the road with finesse, exhibiting unparalleled control no matter where you're traveling, and doing so with elegance makes the experience behind the wheel of the CX-5 dramatic and refined.
If you're looking at a new CX-5, we recommend upgrading to its turbocharged 2.5L four-cylinder for an even better ride. More exciting to drive with 250 hp leading the way, this lively engine makes even the most mundane drive riveting. Inside, the ride quality is at its peak, with a raised driver's seat for maximum visibility and a quiet ambiance with limited road noise, allowing you to sit back and truly enjoy the journey. Experts agree that this particular SUV showcases a ride quality frequently seen in much more expensive luxury models, and one test drive will prove that the CX-5 is ready to astonish you.
Alluring Trim Selection
There's an extraordinary number of trims to choose from in the CX-5 arsenal, ranging from simple and refined to elegant and posh, further enhancing its appeal with more drivers of varying budgets. For optimal luxury, the Turbo Signature trim, found in the CX-5's latest model lineup, will wow you with upscale appointments, genuine layered wood trim, and many other comfort elements found primarily in luxury models. The Carbon Edition showcases a stylish blend of elegance and athleticism, with a leather-wrapped steering wheel with red accent stitching, plus an exclusive metallic paint selection to add a level of excitement to this model.
The Preferred model, one of its entry-level options, is anything but basic, with an 8-way power-adjustable driver's seat, leather-trimmed seats, plus a power moonroof to set the mood for your travels. From base models to top-tier travelers, there's something for everyone in the latest CX-5 inventory, all sporting high-quality appeal, and Mazda confidence wherever you travel. If you're looking for an SUV with a versatile lineup of trims, perhaps no other compact model has a selection quite like the CX-5. It's just another reason why Mazda emanates excellence.
Large 10.25-Inch Touchscreen & More Engaging Tech
Technology plays a key role in the comfort of our travels, and new CX-5 models showcase exceptional innovation to make any drive a seamless experience. Perhaps what's most appreciated is its large 10.25-inch touchscreen, much larger than many of its rivals can offer, making it easy to choose the CX-5 when technology matters. From smartphone integration to an available premium Bose sound system, Wi-Fi Hotspot, and more, the CX-5 is loaded with all the features you want to heighten the appeal of your ride.
Convenience tech, like Remote Engine Start, allows you to create the ambiance you desire in your ride so that when you're ready to step into the CX-5, it's the perfect experience. Drivers can also enjoy the benefits of Mazda Connected Services with the CX-5, which offers access to emergency services, roadside assistance, and more helpful features designed to propel your drive to excellence. If you're a tech lover, you'll find exactly what you're looking for in the CX-5 for a price that fits any budget.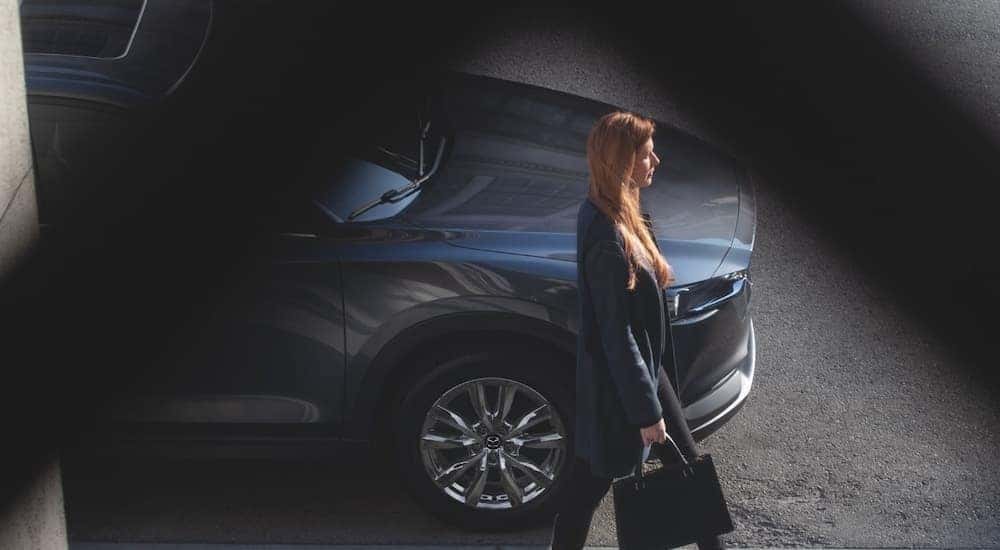 The CX-5 Beckons You
Choosing to drive a Mazda means that you prioritize style, comfort, and performance for a price that doesn't leave a dent in your wallet. The CX-5 is the ideal compact travel companion. It has a beautiful design inside and out, enhanced all-wheel drive capabilities that come standard, a wonderful assortment of trims, and tech that can't be found in others like it. At Mazda of Columbia, we know how popular this particular model is with Aiken, SC drivers, and when you want to get more out of your everyday ride, the CX-5 won't let you down. Please stop by our lot and discover how the CX-5 will make your travels exceptionally better, with high-end style, show-stopping power, and prices that can fit your budget. You won't be disappointed when you take your place in the driver's seat and experience this captivating model for yourself.