How to Jumpstart a Car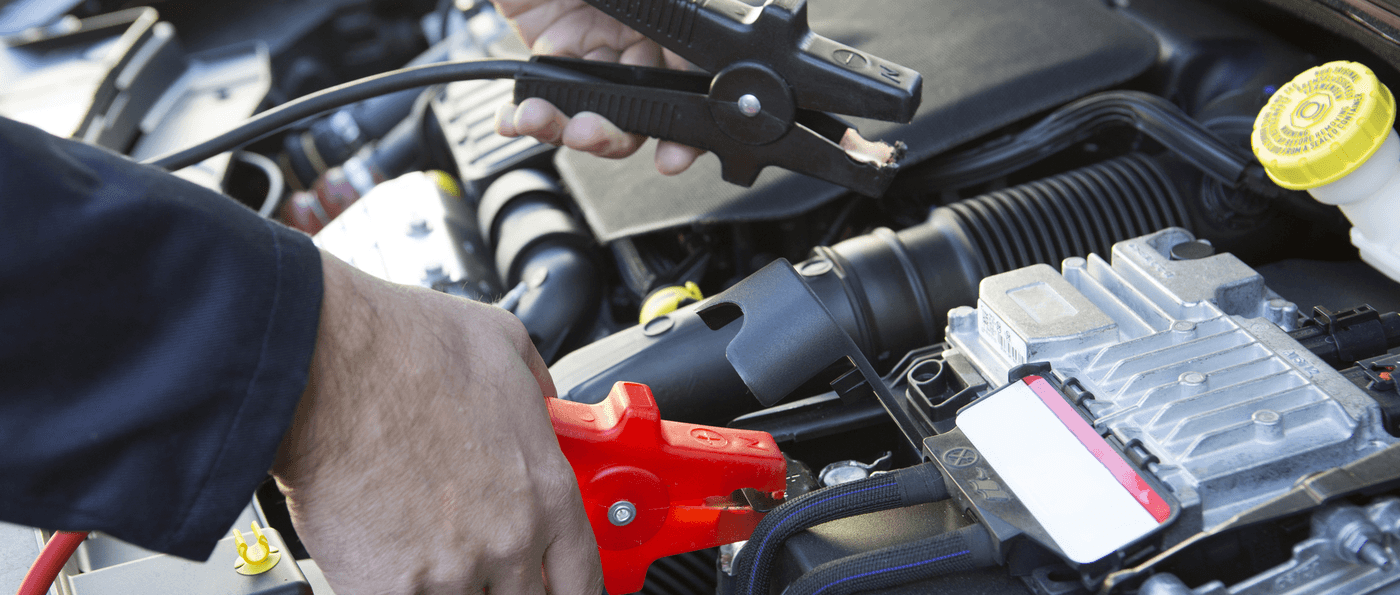 Car won't start in West Columbia? You might need to jumpstart your car battery, either with a jumpstart car service or you need to learn the proper way to jumpstart a car. Knowing how to jumpstart a car will save you time waiting on the side of Irmo roads for a jumpstart car service. Learn how to jumpstart a car battery with Mazda of Columbia, then be sure to check out our other service tips and tricks.
---
The Proper Way to Jumpstart a Car
Knowing how to jumpstart a car in Lexington is a necessity. To jumpstart a car battery, you'll need a set of jumper cables and another running vehicle to provide energy. After you found those, the steps to jumpstart a car battery are:
Park the cars facing one another, both vehicles off and parking brakes engaged.
Find the batteries under the hoods – might be under a plastic hood.
Find the positive and negative terminals
Connect the red clamp to the positive post on the dead battery first
Hook the other red clamp to the positive terminal on the charged battery
Then, attach the black clamp to the negative post on the charged battery
Finally, ground the last black clamp to an unpainted metal surface of the car
Start the engine of the vehicle with the charged battery, then start the engine of dead battery
After the dead car has been jumped, remove the jumper cables in reverse order: grounded clamp, black clamp, red clamps
Run the engine on the restarted vehicle for at least 10 minutes
Car Won't Jumpstart
What if your car still won't jumpstart in Columbia? A jumpstart not correcting a car battery could be a sign that the battery needs to be replaced, or a more serious problem. If your car won't jumpstart, look for these signs:
If you try to start the car, it doesn't start and you only hear a clicking sound? That could indicate a problem with the starter.
The car fails to start, but the electrical components of the car turn on could be a number of problems, either a faulty ignition switch, bad battery, a broken starter, or a blown fuse.
Schedule a Service Appointment with Mazda of Columbia!
Looking for a service team you can trust for replacing a battery, or other routine car maintenance tasks, like tire rotations and oil changes? Contact our expert service technicians at Mazda of Columbia! Schedule a service appointment and be sure to check out our service specials!
More from Mazda of Columbia
Interested in the new Mazda CX-30 but not sure about the price? So, how much does the 2020 Mazda CX-30 cost? The Mazda CX-30 price differs depending on the trim level you choose. Learn more about the Mazda CX-30 trims, pricing, highlighted features, and more with Mazda of Columbia in Columbia to see which model can offer…

Once you get your hands on a new Mazda Miata, you'll be blown away by the exciting drive it has to offer. If you're a West Columbia driver that's interested in getting a bit more out of your new Mazda model, you'll want to check out the available Mazda MX-5 Miata parts at the Mazda of Columbia parts…

First crafted in the 1960s, the R360 Coupe was the first passenger vehicle by Mazda. Since then, Mazda has only grown, yet never forgets the previous desires and fiery spirit that has brought the company where they are today. Thus in celebration of the 100th anniversary of the R360 Coupe, similar love returns. At Mazda of Columbia,…
!-- AutoAPR PE Bubble Placeholder -->