Selling the Best: Top Used Trucks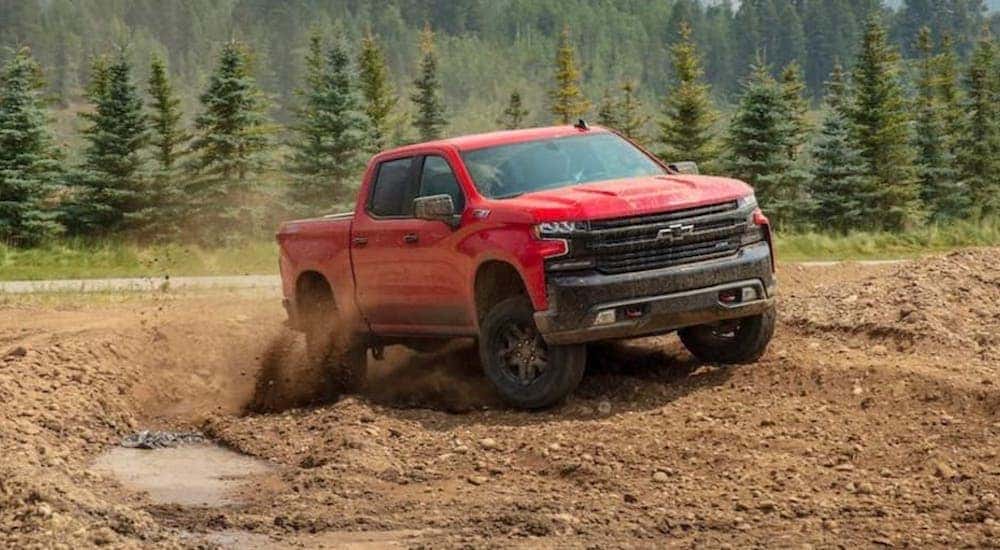 Buying used doesn't mean buying boring. Don't let anyone convince you otherwise. It can be easy to fall into the trap of thinking that buying a used vehicle means getting the best cars on the market is simply not an option for you. If this sounds like your thought process, we encourage you to try something: visit Mazda of Columbia, your used truck dealer. When you check out our current used truck inventory, you will be amazed at the high quality, recent model year selection that we have.
Buying new is exciting, but new is only novel for that first year until the next new thing comes along, and it's very likely that the "new" vehicle you are looking at has most of the same traits as the previous model year. Buying used allows you to purchase the best-selling trucks for lower prices and have access to a wider variety of great trucks over the course of several model years. Trucks are the vehicles where a brand really shows what it's made of (or not made of) and are usually some of the finest vehicles in the lineup. Even when you buy used, you can be sure that a well-made truck is going to last for a long time. So, let's take a look at some of the best-selling trucks and why they are the perfect models to consider buying used.
The Silverado 1500
Chevy does a good job…actually, Chevy does a great job at making vehicles, and the Silverado 1500 is among the best vehicles the brand has to offer. In fact, the Silverado is one of the best trucks, period. What makes the Silverado such a great truck is that Chevy really focuses on the three components that make up the whole of the driving experience: performance, design, and technology.
Having entered the market just in time to usher in the turn of the millennium in 1999, the Silverado has been one of the leaders of automotive evolution over the past two decades. Silverados from the past several model years will offer up to 420 horsepower and 460 pound-feet of torque, depending on which engine you have under the hood. Those numbers are very hard to find in other trucks, even in new models. With very impressive towing capability, this is an ideal work truck, but that doesn't mean it's not great for a night out as well.
The Silverado 1500 offers premium design features, making it a truly pleasant environment to be in. It performs at the worksite, but when it's time to get the family in the car for an outing, you'll enjoy a nice atmosphere that includes first-rate technology. With all of the connectivity features you love, plus mind-blowing trailer assistance technology and even available Chevy Teen Driver technology, you'll be amazed at how versatile a Chevy Silverado 1500 can be for your everyday life.
Chevy makes good trucks. They are one of the pioneers of American automation, and this has not changed even after more than a century. However, they are not the only pioneers making great trucks.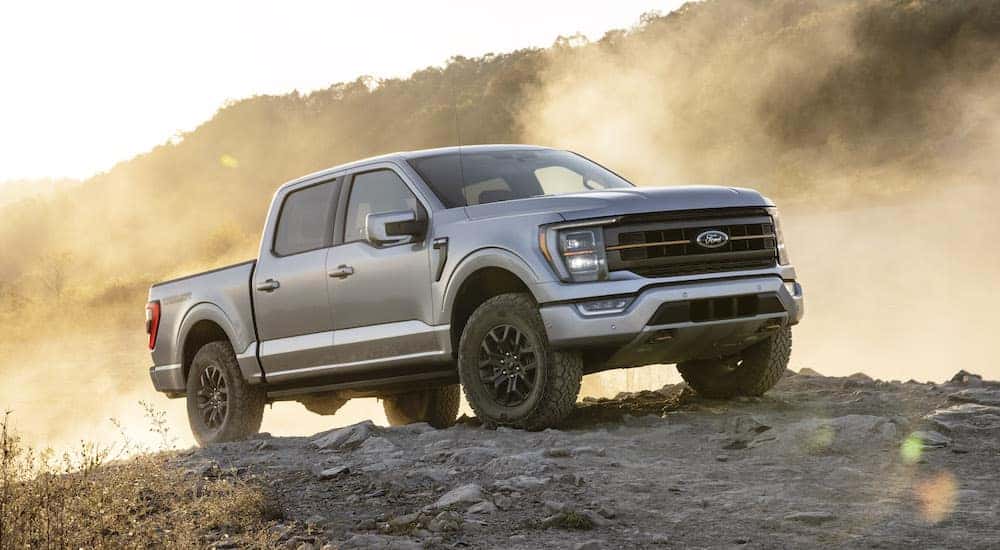 The Ford F-150
When it comes to leaders in American automation, the brand that comes to mind for everyone is Ford. They started it all, and they continue to create many trends in the industry! The Ford F-150 has significantly shaped drivers' standards for pickup trucks today, and it makes sense why the F-150 has earned the title of the best-selling truck in America.
The F-150 manages to exceed the Silverado's impressive specs. With flexible cab and bed sizing options, the F-150 can be whatever you want it to be, whether you want to optimize it for the worksite or the homesite. Its exterior is designed to match its incredible capabilities and enhance what you are able to accomplish, with tie downs and adjustable tailgate features making it easy to get your work done.
One of the exciting things about the F-150 is its unique trims and special editions. Depending on what model year you are looking at, you can find some pretty impressive versions of this truck. There are even trims and editions, like the Tremor and Raptor, that make the F-150 a true off-road champion, a titan of towing, and an ardent adventurer. The F-150 is all of those things, even without specific trims or editions, but if you really want to go full-on into towing, off-roading, or adventure, you'll want to look into an F-150 trim that is equipped with skid plates and better ground clearance.
The F-150 is a classic; there's no question about it. We don't think you'll be disappointed if you get this model, but it's not the only classic on the market.
The GMC Sierra 1500
You've never seen a small GMC. Of course, they have compact SUVs for those seeking a slightly smaller option, but their bread and butter is large trucks and SUVs. The Sierra 1500 is GMC's premiere full-size pickup truck, and it has all of the great specs of the Silverado. Because both Chevy and GMC are divisions of General Motors, there is often a great deal of engineering crossover, meaning a great deal of crossover in specs. So, why go the Sierra route?
GMC makes things easy, accessible, and fun for drivers by offering very distinct and specific trim options like the SLE, SLT, Denali, and AT4. The SLE and SLT trims are the Sierra's base trim levels. However, base does not mean basic; the Sierra is a hardcore performance, work, and experience truck even in these base trims. The SLT usually offers higher-level standard engineering and some extra technology and comfort features. So, while SLE and SLT are often lumped together, SLT will go a step up.
If you're looking to go a step up in terms of design and comfort, then take a look at the Denali. This trim transforms the Sierra into a true luxury vehicle. By offering finer materials, elegant accents, and warmer colors, the Sierra Denali offers the unique experience of top-level trucking performance capability with truly luxury features––the kind that are usually not associated with trucks. So, if you're looking for the best of both worlds, the Denali is the way to go.
The AT4 trim is the newest of the trims, and it is upping the Sierra's game for off-roading and performance. This trim is easily recognizable by its frontal red tow hooks and performance-oriented architecture. If adventure is what you are seeking, this one is ready to tackle it with altered suspension and strong engineering. And don't worry; the AT4 has an adventurous design to match its adventurous performance. GMC knows how to build a large vehicle that is durable, capable, and enjoyable. The Sierra helps prove this, and we think you'll have a great drive no matter which trim you choose.
Selling the Best
These are certainly not the only best sellers in the used truck market, but they certainly are three models you are most likely to see on the road on your way home. It makes sense. General Motors and Ford have mastered the art of vehicle production. You can't go wrong with any of these, and they provide the best performance specs you'll find in used trucks. This will be a huge asset, whether you're looking for a work truck or simply a larger vehicle to make family life a little more fun.
If you're using your truck for work, then any one of these trucks will be a perfect choice. Because the Silverado, the F-150, and the Sierra all come from leading brands that value progress, excellence, and durability, you'll be able to find used models which are in fantastic condition, have new and exciting features, and have long lives ahead of them. So, don't let buying used mean buying boring. Buying used opens up the doors for truly exciting vehicle options.