Mazda's Most Luxurious SUVs: Get More for Your Dollar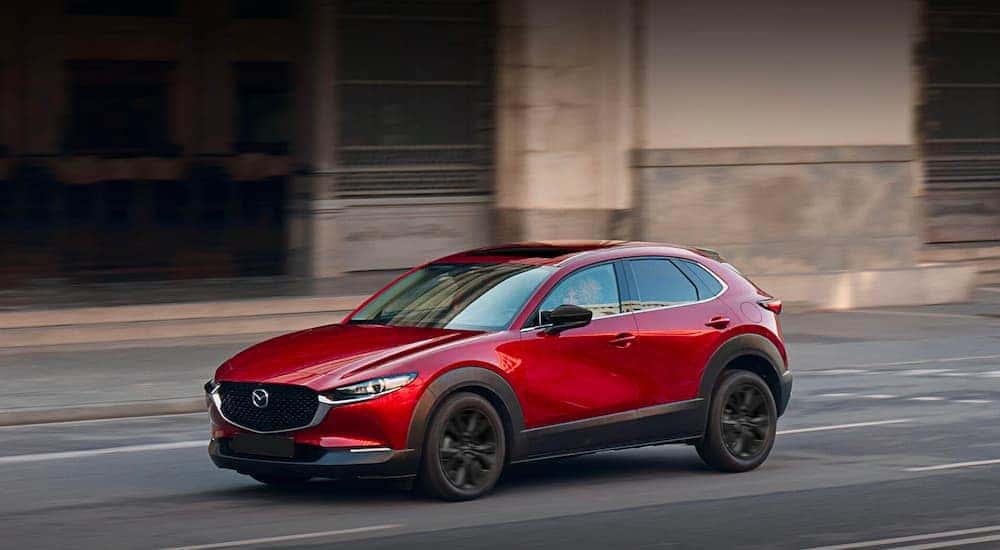 Looking for a bit of luxury with your SUV? Then Mazda has you covered, offering high-end options at affordable prices. Stop into Mazda of Columbia, your local Mazda dealership in Midlands SC, to experience the best that Mazda has to offer.
In case you haven't noticed, the SUV market is a fierce one. With many companies moving away from sedans to focus on SUVs and crossovers, automakers feel the constant pressure to up their offers to keep buyers interested. However, that usually comes at a cost, with many premium vehicles being out of reach for regular drivers. This is why Mazda is one of the go-brands for those looking for top-tier options at prices that won't break the bank. While many high-end SUVs can reach prices that border on unaffordable, Mazda's most luxurious options can be had starting between $35,000 and $50,000, allowing drivers to get more luxury for their dollar.
Mazda currently offers four SUV models, all available in a variety of trims, but we've decided to take a look at the top trim options offered for the 2023 CX-30, CX-5, CX-50, and CX-9. Check out what makes these premium trims some of the best top-tier options for drivers looking to infuse their drive with more…more tech, more performance, and more luxury.
Mazda CX-30 Turbo Premium Plus: Compact Comfort
The CX-30 is Mazda's smallest crossover SUV, but that doesn't mean it doesn't have a lot to offer. When they say good things come in small packages, we imagine they were referring to the CX-30.
While the CX-30's base S trim offers drivers a decent ride for the dollar, those who want to take their driving experience to an all-new level can opt for the highest trim of 2023, the Turbo Premium Plus, which starts at $35,400.[a] This trim is the best of the best when it comes to the CX-30 trim lineup, and that's really saying something considering there are seven great trims to choose from.
The 2.5 Turbo Premium Plus is a step up from the 2.5 Turbo Premium, so what do customers get for the extra Plus? The CX-30 Turbo Premium Plus offers drivers a spacious cabin with more than enough cargo space for luggage, sports gear, equipment, and your average family. What we love about the Turbo Premium Plus trim is that it comes with great standard features like an upgraded SKYACTIV-G 2.5L turbocharged engine with 250 hp.
As for drivetrains, you get standard i-ACTIV all-wheel drive with Off-Road Traction Assist. This delivers more traction and control when the driver needs it the most. When traversing the rain-slicked back roads of the Midlands, the Premium Turbo Plus has your back.
We love the sophisticated but modern styling the cabin offers. Premium high-end materials like leather upholstery with contrast stitching and conveniently located gauges make navigating the SUV feel like second nature. Meanwhile, supportive seating makes even long drives relaxing. The Premium Turbo Plus trim comes standard with a heated steering wheel and front seats to take the edge off icy mornings.
Advanced driver-assist features like Blind Spot Monitoring with Rear Cross Traffic Alert and Signature LED headlights with an Adaptive Front-lighting System come standard with the Turbo Premium Plus. If you're looking for a little bit extra in a subcompact SUV, then check out the 2023 Mazda CX-30 Premium Turbo Plus to get all the luxury you want and more at a price that works for you.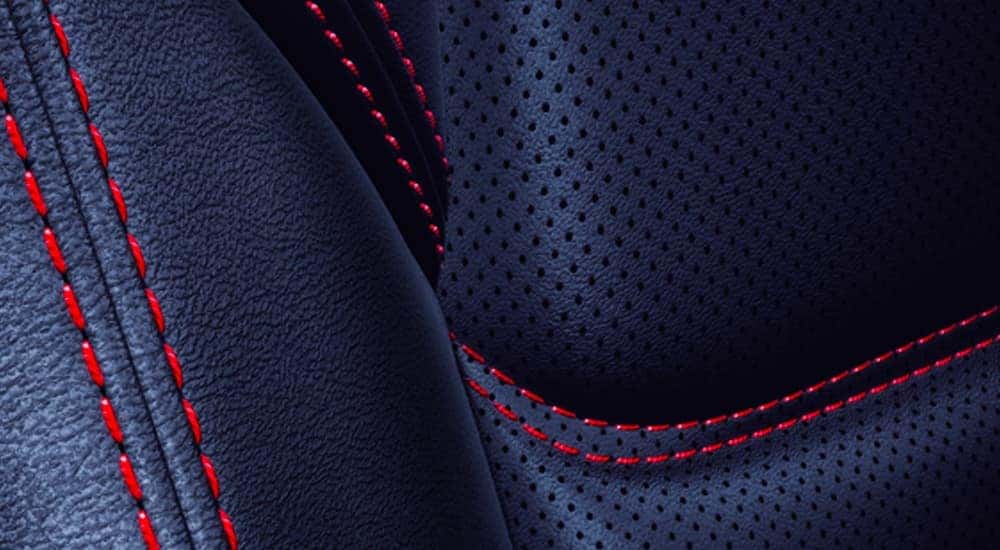 Mazda CX-5 2.5 Turbo Signature: Fully Loaded
The Mazda CX-5 has a reputation for being one of the best small SUVs on the market. Whether you use it for family transportation or commuting, it's tough to beat this compact Mazda. The only thing we think is better? The refined 2023 CX-5 2.5 Turbo Signature. Starting at $39,650, this is the top-of-the-line trim offering for the CX-5.[a] We're excited to carry this SUV at Mazda of Columbia and show off what its highest trim offers Midlands drivers in 2023.
This affordable Mazda is an eye-catcher, with sporty but sophisticated styling inside and out that shows off without appearing fussy. The SKYACTIV-G 2.5L engine with its Dynamic Pressure Turbo delivers 256 hp and 320 lb-ft of torque for a fun and inspiring driving experience. Drivers get Mazda's standard i-ACTIV all-wheel drive, which has you covered when you need increased traction and control during less-than-optimal driving conditions. Mi-Drive technology includes Normal, Sport, and Off-Road modes that let drivers adapt to changing road conditions with the click of a button.
Inside, drivers can expect a streamlined design that makes accessing and using the tech feel intuitive. The sumptuous Caturra Brown Nappa leather seats and layered wood trim enhance the sophistication of the CX-5, making it feel more expensive than it is. The heated steering wheel and three-level heated front and rear seating help everyone stay comfortable no matter where they're sitting.
The tech features are expanded for the Turbo Signature, adding a Bose 10-speaker audio system and an enhanced infotainment system with navigation. The Turbo Signature is also perfect for those looking for more driver-assist features than the base CX-5 offers. These features include Traffic Jam Assist, a desirable addition for those who often find themselves on congested highways or busy city streets around the Midlands.
Mazda CX-50 Turbo Premium: Bigger and Better than Ever
If you want more of everything, the 2023 CX-50 is ready to answer the call. This compact SUV from Mazda is available in 10 different trims. Wow! Drivers can make the leap from the base S trim, which starts at $27,550, to the top-of-the-line Turbo Premium Plus, which begins at $42,300.[a] What does that $14,750 price difference get you? That's what we're checking out.
Naturally, drivers can expect more power with the Turbo Premium Plus. While the base trim comes in with only 186 lb-ft of torque, the top trim delivers a kick with its SKYACTIV 2.5L set to deliver 320 lb-ft of torque for a rewarding and responsive drive. Enjoy the standard i-ACTIV all-wheel drive to get a better grip and more control when you need it the most. While the S trim offers only two drive modes––Sport and Off-Road––the Turbo Premium Plus has an additional Towing Mode, which makes it easy to bring along everything you'll need without compromise.
Drivers looking for an adventurous exterior but elegant interior with plenty of power, comfort, and tech will enjoy the CX-50 Turbo Premium Plus. The supportive seating and supple leather in diverse colors make the Turbo Premium Plus fun to drive but also comfortable, something that's important when you're on the road for hours at a time.
Mazda CX-9 Signature: For When You Need More
The CX-9 is Mazda's largest SUV, with seating for up to seven passengers. Despite being the company's largest SUV, it has the fewest trim options, with five choices for 2023. But that isn't necessarily a bad thing. The CX-9 comes brimming with a high-performance engine, and the latest and greatest technology drivers want when looking for a little added convenience and comfort on the road.
The CX-9 Signature is the model's top-tier trim that comes overflowing with the best that Mazda has to offer. Starting at $48,460, this trim provides a lot for your dollar, including a top-of-the-line driver-assist suite and world-class engineering.[a] Expect to pick up i-ACTIV all-wheel drive with Off-Road Traction Assist for more confidence behind the wheel when roads get slick. The SKYACTIV-G 2.5L Dynamic Pressure Turbo engine delivers 320 lb-ft of torque at 2,500 RPM giving drivers a smooth but peppy ride that infuses even the most mundane trip with a little bit of fun.
Enjoy extras like a Rear Power Liftgate with a programmable height adjustment to make loading and unloading the rear cargo hold effortless and strain-free. For those in the second row, the retractable window shades will make all the difference on sunny days. On those chilly days? Enjoy heated front and second-row seating, plus a heated steering wheel. The speaker system is also upgraded to a Bose Centerpoint Surround System with AudioPilot and 12 speakers.
They say it's the little things that make all the difference, but don't let the size of the CX-9 fool you. It comes complete with all the little extras that will take your everyday drive from fine to fantastic. Premium high-end materials? Check! Extra driver-assist features? You bet! A dependable, powerful ride? Yes! Get ready to be impressed when you get behind the wheel of Mazda's CX-9 Signature.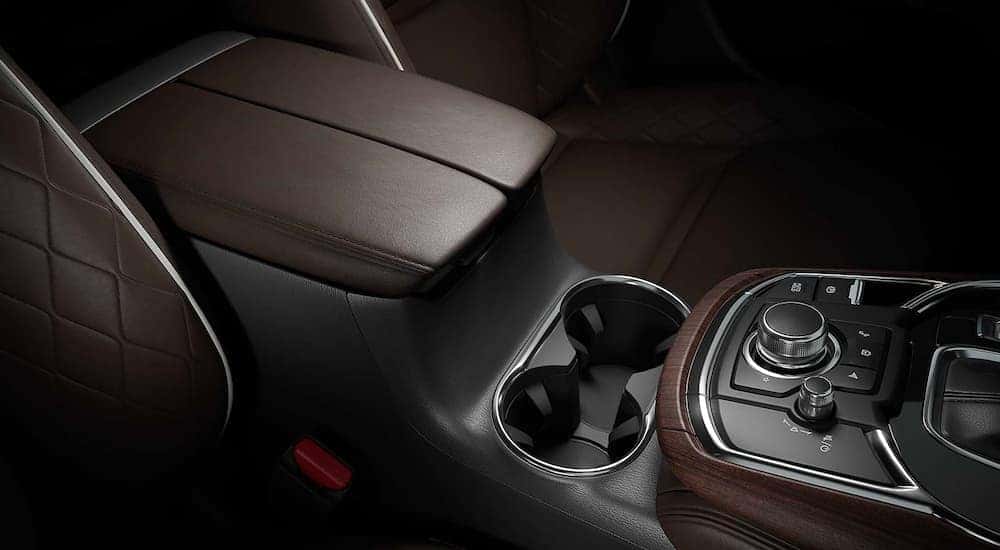 Do You Like Luxury?
If you like luxury, love extras, and enjoy the finer things in life, then leveling up to one of Mazda's top trim offerings is worth the look. Whether you want a peppier engine or love having the best of everything at your fingertips, Mazda is set to deliver for 2023. But don't take our word for it. Stop into our Midlands dealership and feel the luxury for yourself. Whether you're looking for a compact SUV for commuting or a full-size family hauler, Mazda's trim options cover all the bases when it comes to offering top-of-the-line features at a price that drivers feel good about.
---
[a] MSRP may change without notice. See dealer for complete details.