2019 MAZDA3 TIRE SIZE AND TIRE SERVICE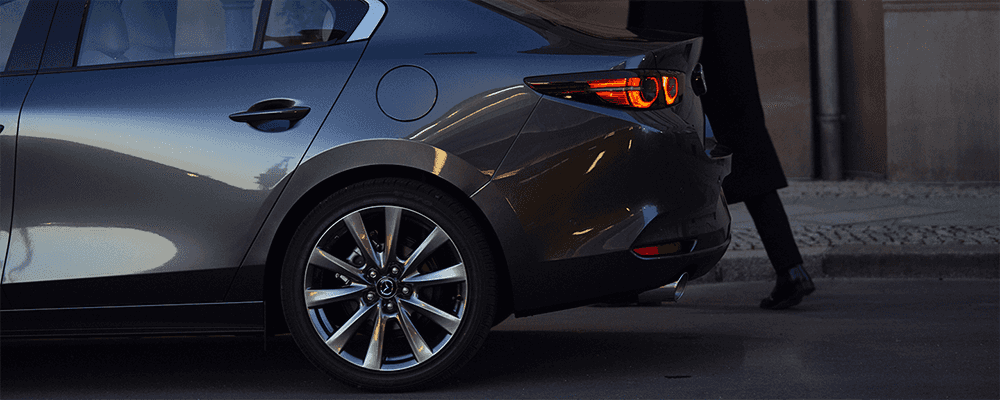 When it comes to safety, tires are the most important features on your vehicle. When you need replacement parts, it's essential to take home the right Mazda OEM parts that you need. And of course, it's important to know what Mazda3 tire size is right for you! Learn more about the Mazda OEM parts you need, and learn what each Mazda3 tire size is used on each model with our service team at Mazda of Columbia near West Columbia.
WHAT ARE THE MAZDA3 TIRE SIZES?
The certified technicians at the Mazda of Columbia service center near Blythewood can help you find the tires you need for your specific Mazda3 as well as help with the installation! Simply schedule an appointment with our team, browse the tire sizes by Mazda3 configuration, and you'll be back on the road in no time at all. Here are the Mazda3 tire size options:
4-Door Sport: 205/60R16
4-Door Touring: 215/45R18
4-Door Grand Touring: 215/45R18
5-Door Sport: 205/60R16
5-Door Touring: 215/45R18
5-Door Grand Touring: 215/45R18
TIRE TOOLS
Need more assistance with understanding the Mazda3 tire sizes? Using tools like a tire size converter, wheel offset calculator, or even tire height chart could help! And if you plan to change your tires out yourself, knowing about these tools can help you learn what changes in tire size can do to affect the performance and appearance of your vehicle:
Gear ratio calculator
Tire size calculator
Metric tire conversion
Speed calibration
TIRE TYPES
As there are different types of tire sizes, there are different types of tires. Depending on your driving habits, certain tire types might work better for you. Maybe you drive long distances, or frequently endure rough winter weather. Perhaps you take backroads more often than the newly paved ones. Regardless, you'll want to look into the different tire types to ensure that you find the right tires for your model. Different kinds of tires include:
All Season
Winter
Street/Performance
Off Road/Mud Terrain
Summer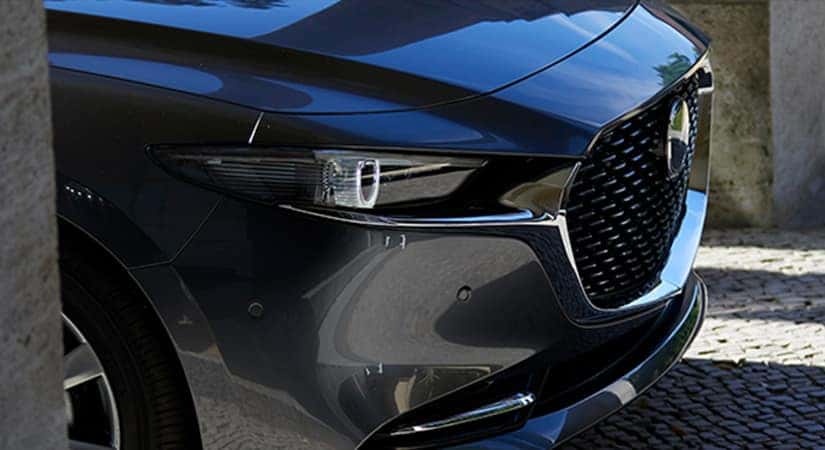 FIND YOUR MAZDA3 TIRE SIZE AT Mazda of Columbia
Are you ready to get the Mazda OEM parts and tires that you need? Contact us, and we'll help you get the Mazda OEM parts and Mazda3 tires you need to stay on the roads of Blythewood. Also be sure to learn more about Mazda3 MPGs and Mazda3 accessories!
Learn More With Mazda of Columbia
Like many of its fellow Japanese car companies, Mazda got its start in the early 1900s. Only instead of its first vehicle being a car, Mazda created a unique vehicle called the Mazda-go, which was essentially a blend of a motorcycle and truck. This unique creation was the first in a long line of inventive…

Since its premiere at the 1989 Chicago Auto Show, the Mazda MX-5 Miata has been the sports car of choice for the discerning motorist on a budget. The great thing about the Miata is that you can make it yours without paying an arm and a leg to do so. Now the established face of…

The recent unveiling of the Mazda CX-50 has caused quite a reaction in the automotive industry. In a world where the SUV has gradually slimmed down and was made accessible to a vast amount of consumers, Mazda's newest addition to their fleet is quite the uncanny and ambitious crossover. As with many of the vehicles…