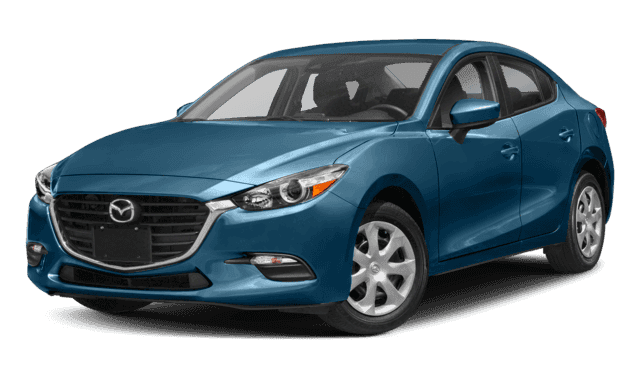 2018 Mazda3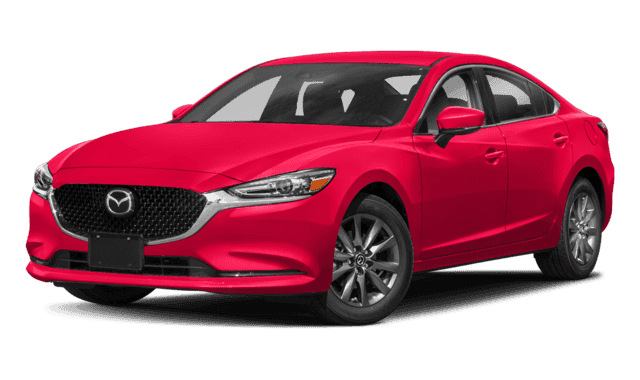 2018 Mazda6
2018 Mazda3 vs. 2018 Mazda6
---
---
Compare the Mazda3 vs. Mazda6 to to find out which sedan is best for your West Columbia drive. Both models offer a wide variety of features, but they do have a few key differences:
The 2018 Mazda3 has a lower starting price than the 2018 Mazda6, but has lower horsepower.
The Mazda6 has more overall passenger volume than the Mazda3.
Limited time Mazda lease deals make both models approachable.
Mazda3 vs. Mazda6 Price
Depending on your budget, the 2018 Mazda3 or 2018 Mazda6 will be a better choice for your next sedan. See how their different trims match up in price:
2018 Mazda3

2018 Mazda3 Sport – $18,095 MSRP
2018 Mazda3 Touring – $20,090 MSRP
2018 Mazda3 Grand Touring – $23,145 MSRP

2018 Mazda6

2018 Mazda6 Sport – $21,950 MSRP
2018 Mazda6 Touring – $25,700 MSRP
2018 Mazda6 Grand Touring – $29,200 MSRP
2018 Mazda6 Grand Touring Reserve – $31,700 MSRP
2018 Mazda6 Signature – $34,750 MSRP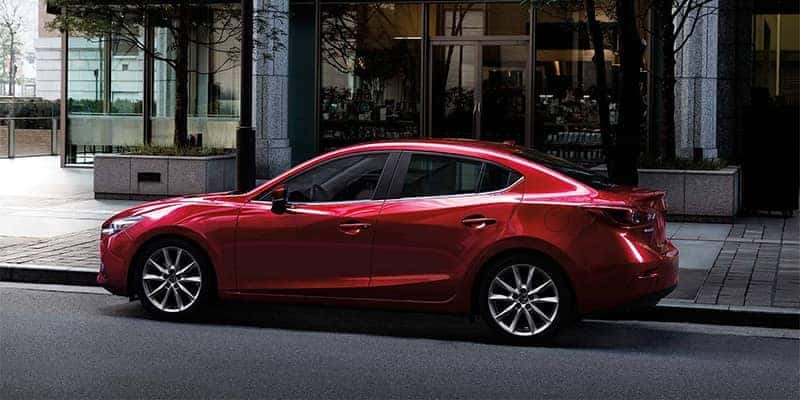 Performance
Comparing performance, both models come with two engine options. Which one works best for you?:
2018 Mazda3 Specs

2.0L 4-Cylinder Engine

Horsepower: 155 hp
Torque: 150 lb-ft

2.5L 4-Cylinder Engine

Horsepower: 184 hp
Torque: 185 lb-ft

2018 Mazda6 Specs

2.5L 4-Cylinder Engine

Horsepower: 187 hp
Torque: 186 lb-ft

2.5L Turbocharged 4-Cylinder Engine

Horsepower: 250 hp
Torque: 310 lb-ft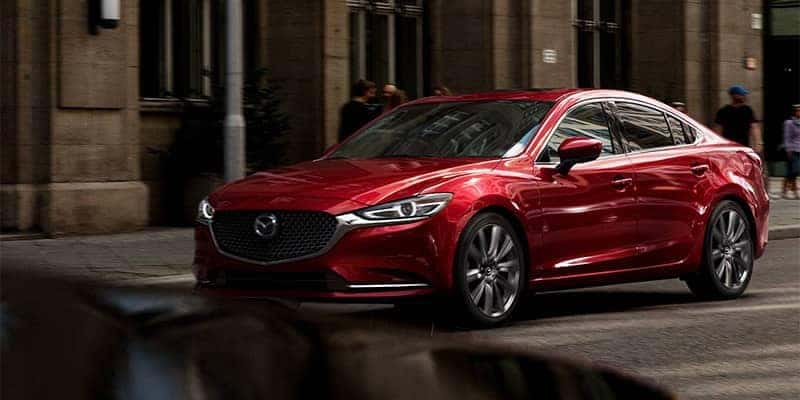 Interior Features
The Mazda3 and Mazda6 come with a six-speaker audio system, making any Lexington drive a joy. Additionally, they come with Bluetooth connectivity, and 6-way adjustable driver seats. However, the Mazda6 comes standard with sport seats and a 6-way adjustable front passenger seat, and the Mazda3 doesn't. Since the Mazda3 is a compact sedan, it also doesn't offer as much space as the Mazda6.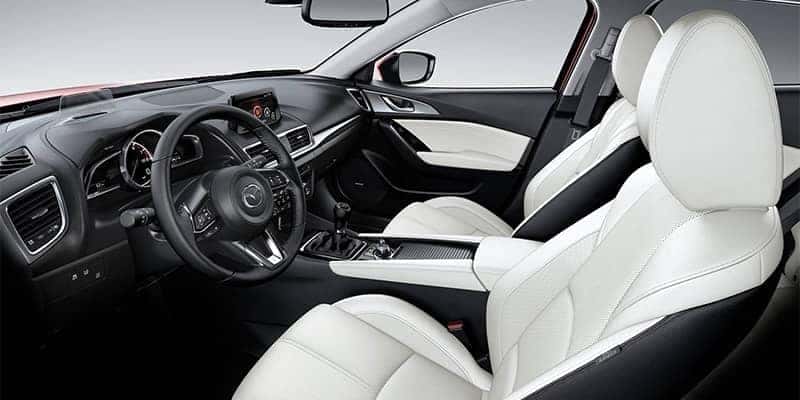 Try out the Mazda3 and Mazda6 Today!
The best way to decide between these leading Mazda sedans is to get inside and give them a test drive. Visit Mazda of Columbia near Lexington to see the Mazda3 and Mazda6 in person.
Learn More at Mazda of Columbia
Like many of its fellow Japanese car companies, Mazda got its start in the early 1900s. Only instead of its first vehicle being a car, Mazda created a unique vehicle called the Mazda-go, which was essentially a blend of a motorcycle and truck. This unique creation was the first in a long line of inventive…

Since its premiere at the 1989 Chicago Auto Show, the Mazda MX-5 Miata has been the sports car of choice for the discerning motorist on a budget. The great thing about the Miata is that you can make it yours without paying an arm and a leg to do so. Now the established face of…

The recent unveiling of the Mazda CX-50 has caused quite a reaction in the automotive industry. In a world where the SUV has gradually slimmed down and was made accessible to a vast amount of consumers, Mazda's newest addition to their fleet is quite the uncanny and ambitious crossover. As with many of the vehicles…
!-- AutoAPR PE Bubble Placeholder -->