How Can I Get Car Financing with a Bad Credit Score?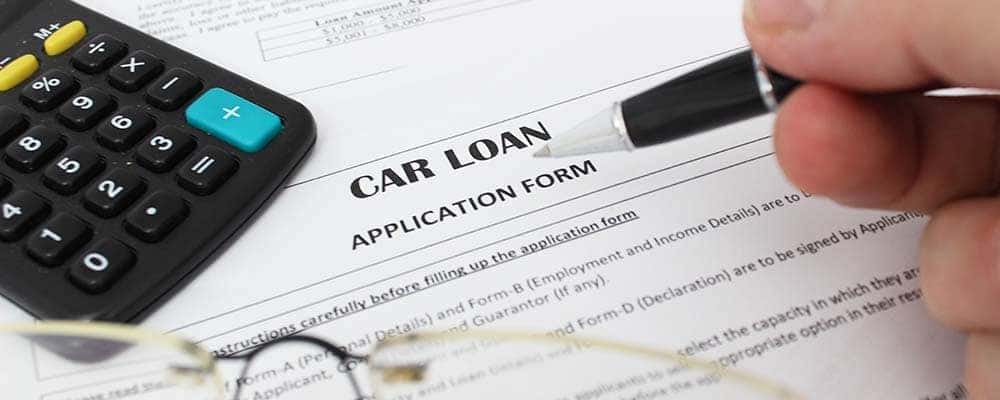 Wondering, "can I get a car loan with bad credit?" We at Mazda of Columbia have the answer: yes! Talk with our finance department to figure out how to finance a car with bad credit and get the loan you need. Learn more about financing a vehicle with a bad credit score at our Mazda of Columbia finance center and take advantage of one of our new vehicle specials to make the car-buying process more affordable.
How Can You Finance a Car with Bad Credit?
The first step to securing a bad credit card loan is to apply for financing online for pre-approval. After taking this step, you can talk with our finance department to figure out the payment plan that works for you and your budget. Our finance experts are standing by to help you with this process.
What Steps Should I Take To Get a Car Loan with Bad Credit?
Before you apply for financing with us, there are a few things you'll want to get in order first. Having these things together ensures whether you're making the best financial decision for you right now or not.
Determine your budget as well as how much you can afford to pay monthly.
Make a bigger down payment if you can.
Attempt to clean up your credit report before applying for a loan.
Know what you need in a new vehicle and don't try to get more than you need.
Ask questions!
How to Improve Your Credit Score
One thing a lot of people don't know is that getting a car loan with bad credit and making consistent, timely payments each month will help your credit. If you continue to make payments on time, you'll improve your credit profile and credit score, giving you better credit card and loan interest rates in the future.
Finance a Car with Bad Credit at Mazda of Columbia
Build up your credit and get behind the wheel of the new Mazda that's right for you. Contact our finance department to find out how to get a lower interest rate, if an extended warranty is a good option for you, or visit us at Mazda of Columbia near West Columbia to secure the loan you need today. Have questions? Contact us online. Our finance experts are ready to help answer any questions you may have, and even answer questions about how many miles tires last.
More from Mazda of Columbia
There's a lot to love about a Mazda, especially when you take into consideration all of the elegant features that you're able to enjoy for a reasonable sticker price. At Mazda of Columbia, we're proud to showcase all of the latest Mazda models. If you are interested in a compact SUV, we suggest taking a…

When it comes to making an important purchase, like a vehicle, you need to know all you can about the financing process. Whether you're working to rebuild your credit or you have a stellar credit score, financing a vehicle consists of many moving parts, all of which have the potential to vastly impact your financial…

There are about 48 million Americans who have bad credit, and if you're one of them, it can feel like an impossible situation to get out of, especially when you need to buy a new car. This may have prompted you to check out some bad credit financing options to help you not only afford…