DOES THE MAZDA3 HAVE FRONT-WHEEL DRIVE?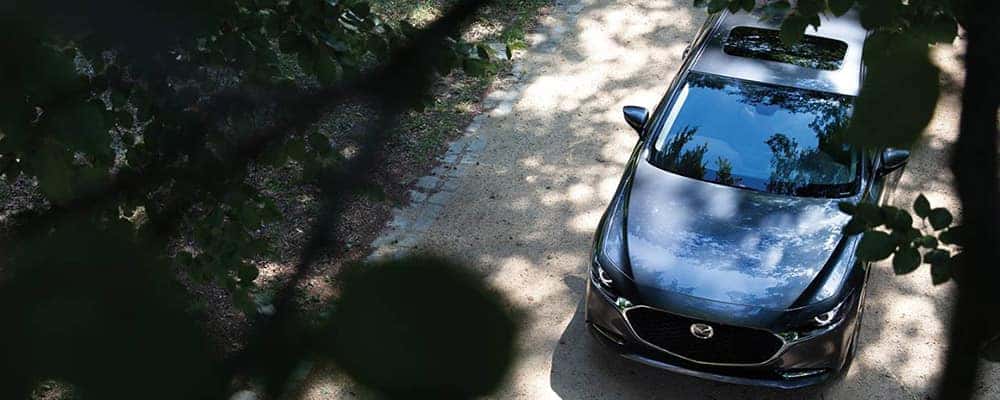 While doing research on Mazda models, you may be wondering: "Is the Mazda3 front-wheel drive?" Yes! The Mazda3 uses front-wheel drive. But what is front-wheel drive? Our team at Mazda of Columbia will help you learn how this affects your daily drive through impressive efficiency, compact convenience, and peppy handling. Learn more about how Mazda3 front-wheel drive with our team today!
WHAT IS FRONT-WHEEL DRIVE?
Front-wheel drive means that power from your vehicle's transversely-mounted engine is being sent to the front tires. The Mazda3 front-wheel drive model, as well as many other Mazda models, offer predictable handling, ergonomic vehicle design, and a better fuel economy for Lexington drivers. Having this drivetrain at your disposal adds an extra advantage than if the engine power is sent to the rear wheels of your Mazda3 sedan, as you won't have a transmission tunnel and drivetrain pathway to interfere with your interior space.
MAZDA SKYACTIV® TECHNOLOGY
Mazda Skyactiv® Technology helps Mazda models offer strong performance as well as greater fuel economy. But how? Skyactiv® Technology used through Mazda vehicles, including the vehicle's engine, transmission, and even body to ensure an overall enhanced commute. Skyactiv® Technology works to help you ensure that you enjoy enhanced MPGs without sacrificing sporty handling and dynamics.
HOW TO ROTATE TIRES ON FRONT-WHEEL DRIVE VEHICLES?
Keeping your tires in good condition is essential for your safety and your car's performance. Rotating your vehicle's tires will help them last longer on West Columbia roads and beyond. How do you rotate tires on a front-wheel drive car? Follow these steps:
Switch your front tires to the back, but keep them on the same exact side.
Switch the back tires to the front of your vehicle, but this time you switch sides by moving the left tire to the right, and right to the left.
If you need assistance, don't hesitate to contact our service team. Our technicians are more than happy to answer any questions so you can get back to driving safely.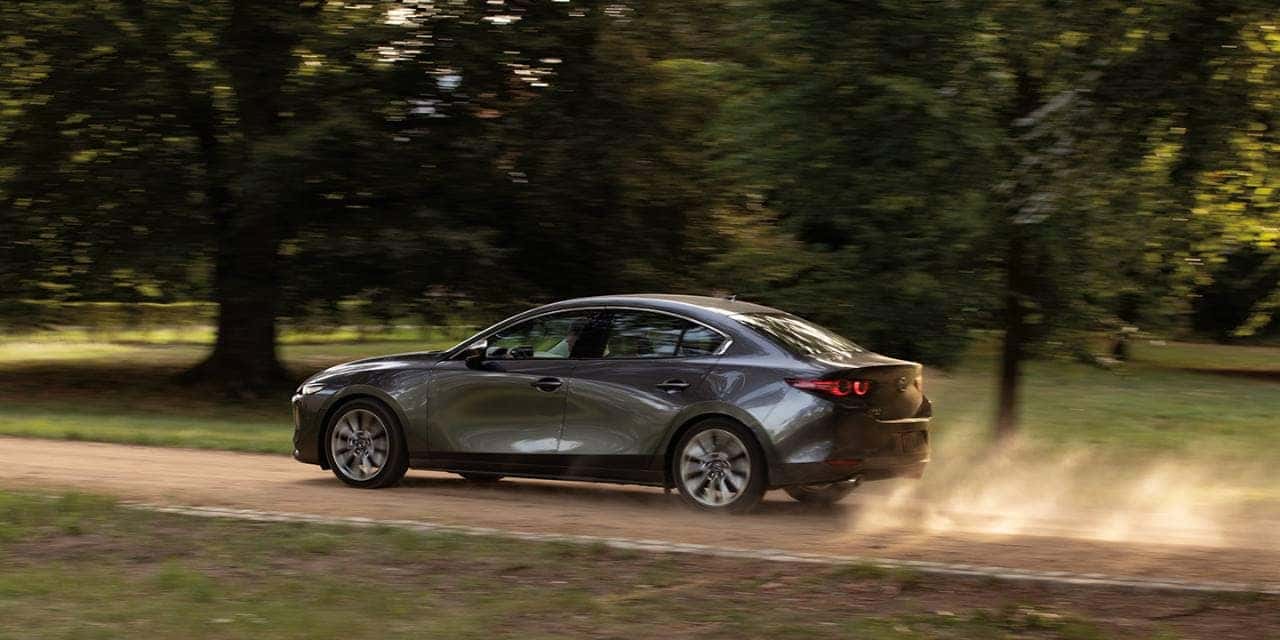 TRUST OUR TEAM WITH YOUR SERVICE NEEDS
Are you ready to learn more about how you can take home the handling and efficiency of Mazda3 front-wheel drive performance? Don't hesitate to contact us online today with any questions you may have for our team. We'd also love to help you learn more about how to wash a car, removing a cosigner, or the Mazda6 price.