A Revitalized Ride in the 2022 Mazda CX-5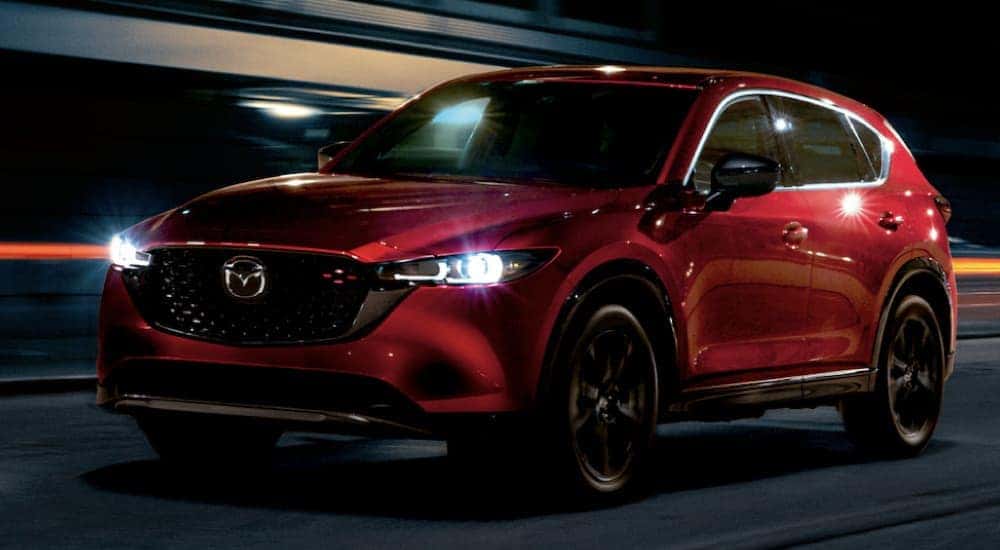 There are few vehicles available that boast the level of luxury that you'll find in a Mazda, all for a price that doesn't break the bank. After all, the brand is known for its high-end details and superior style, plentiful features, and innovative tech, and perhaps the most impressive in the lineup this year is the CX-5. You may be intrigued by the CX-5's daring design upgrades, cozy ambiance, and top-of-the-line features, wanting to make this SUV your own, but you're unsure of where to shop. Are you asking yourself, "Who's the top Mazda dealer near me?" If so, look no further than Mazda of Columbia when the 2022 CX-5 is on your mind, and when it comes to your ride, there are a few key reasons why the CX-5 is so highly sought after in the industry.
Sophisticated Styling
This compact crossover stuns the moment you lay eyes on it, with plenty of tweaks to its exterior this year. From smoother bodywork to a textured grille, you'll find that the CX-5 showcases ultra-modern vibes throughout. Sparkling LED headlights and taillights have been redesigned to offer a more refined appearance, while new alloy wheel designs are available to maximize the allure of this elegant machine. A matching body-colored lower bumper and wheel arches extend the contemporary feel of this stylish SUV, and from top to bottom, front to back; the CX-5 proves that its restyled exterior is here to make a statement.
You'll also find some enhancements to its interior, adding even more grace to this already exceptional model. Its seats have undergone a serious revamp, offering even more comfort to its inhabitants, so from commuters to regular road trippers, getting cozy inside the CX-5 is second nature. High-end materials dot the spacious interior cabin of the CX-5, giving off an air of excellence, one that you would expect to find in a much more expensive traveler. Choosing the top-level Turbo Signature model will allow you to enjoy Nappa leather appointments and real wood trim to heighten the appeal of this affluent vehicle.
In addition to absolute beauty, the CX-5 also offers a highly functional interior space, with 39.6 inches of rear-seat legroom, as well as 59.6 cubic feet of cargo space. All in all, the 2022 Mazda CX-5 and its enhanced interior and exterior features allow it to be one of the best-looking and versatile SUVs on the road. This is exactly what many drivers are looking for when it comes to their everyday vehicle, which further enhances the CX-5's appeal in the industry. The level of opulent style just can't be beat, and the CX-5 just keeps getting better as the years go on.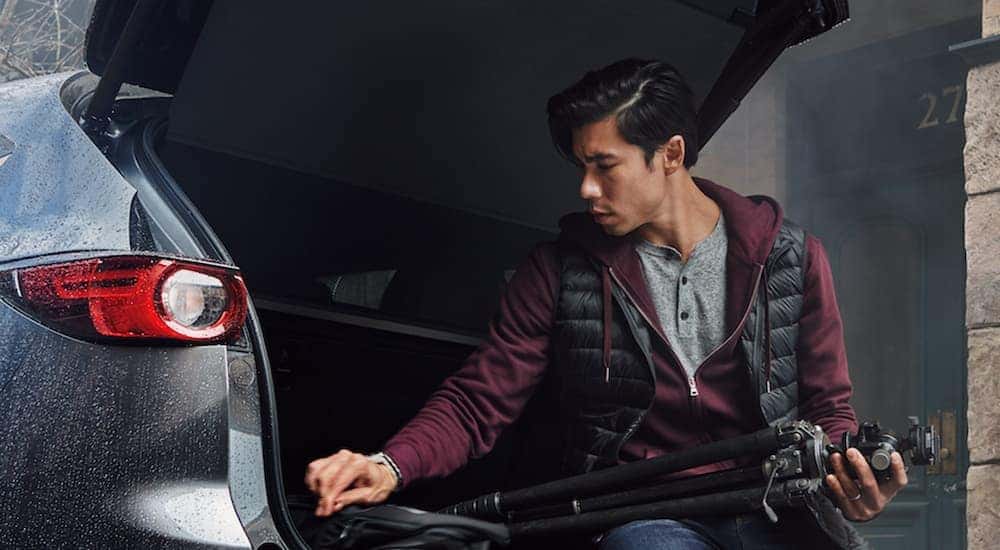 Revamped Ride Quality
Not only does the CX-5 continue to get more beautiful, but it also advances when it comes to ride quality, with 2022 models sporting improvements to both the transmission and the suspension system. Built on a more rigid frame, the CX-5 is able to offer a smoother and more refined ride, allowing those on board to enjoy a more controlled and comfortable experience. This revamped frame delivers a quieter ride, allowing for maximum enjoyment during any type of journey, while modifications to its dampers provide an agility that can't be rivaled. Responsive steering and expert handling make the CX-5 a breeze to drive while offering just the right amount of excitement as you navigate tight turns and curvy highways.
What really has drivers impressed is that all-wheel drive comes standard across all trim levels this year, which places the CX-5 ahead of its competition. Showcasing the iconic Mazda i-Activ AWD system, you can expect to traverse bumpy roadways or trek through inclement weather with finesse. Plus, with Mazda's new Intelligent Drive Select technology, otherwise known as Mi-Drive, you're able to select from various drive modes to maximize the feeling of your journey, no matter where you're traveling. This means that rain-slicked streets, uneven terrain, and any other surface is handled by an intelligent system that makes continuous adjustments to your ride so that you're able to enjoy the highest level of control and confidence during your journey.
Overall, the 2022 CX-5 is ideal for virtually any driver, whether you're searching for the ultimate family vehicle or a regular road tripper. Its compact size makes it easy to handle, and with enhancements to its ride quality this year, you'll be in for comfort, tranquility, and precision during every journey you take in this dazzling machine. If you thought this Mazda staple couldn't get any better, we recommend experiencing it for yourself by scheduling a test drive at our dealership.
Trim Enhancements
You'll also find that the Mazda CX-5 is available in a new trim level for 2022, the Turbo, which takes the place of the Grand Touring Reserve trims of the past. Showcasing sporty vibes throughout, with a boost of power in its 2.5L turbo four-cylinder, which now offers 256 horsepower, the Turbo trim perfectly encapsulates athleticism at its finest. You can also expect to enjoy bold design elements, like red accent stitching and gloss-black accents throughout. If you're searching for a vehicle that will offer unmatched style, as well as a ferocity that can't be denied, opting for the Turbo model will ignite a feeling of excitement in your ride.
The Turbo Signature sports some exterior upgrades this year, like the aforementioned body-colored lower bumper, to enhance its stylish appeal. Everything else, like premium appointments and an upscale ambiance, remains in the top-level CX-5 model, which makes it a go-to choice for those searching for incomparable luxury. The CX-5 captivates so many drivers due to the options you have to get the vehicle you really want, and with an impressive selection of trims, you're able to find exactly what you're looking for in the CX-5 lineup.
From basic to refined, the CX-5 has something for everyone. Simple, modern elegance dons its base trims, while upscale opulence can be expected in higher-level models. Although there are just a few slight tweaks to its trim lineup this year, these advancements continue to make the CX-5 what it is today…a force in the industry. This selection also appeals to any budget, not skimping on features even in its more basic trims, making this Mazda favorite appealing to many drivers.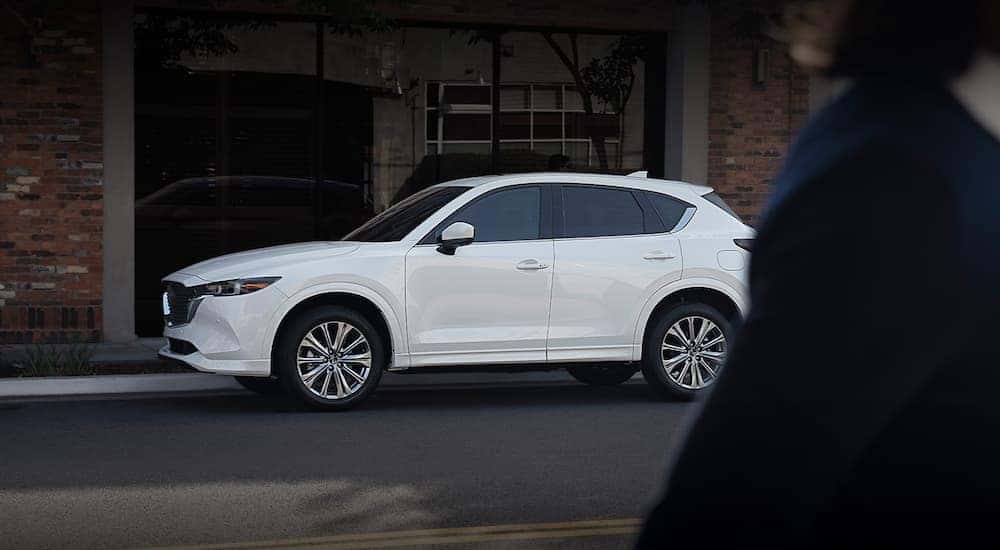 2022 Mazda CX-5 Expectations
When it comes to what you can expect out of your ride in the 2022 CX-5, we'd have to say that it's better than ever before. Its exterior design is more streamlined and modern, providing enhanced aerodynamics and an all-around better performance. Its interior showcases more ergonomically friendly seating for increased comfort during your drive, while upgrades to its frame provide unhindered control and agility to your journey. Plus, with all-wheel drive capabilities now standard from its Base trim to the Turbo Signature, the CX-5 makes a serious name for itself in the industry. Drivers choose SUVs due to the fact that you're able to do more in them, and you're able to do just that in the CX-5, with various drive modes, allowing you to travel anywhere effortlessly.
Whether you're a commuter seeking out a comfortable ride for your daily travels, or an avid adventurer looking for the right companion to have during your excursions, the CX-5 proves that it can handle anything. Stop by Mazda of Columbia for a test drive of this exciting machine and see why it's turning heads wherever it travels. From its dashing good looks to its exceptional functionality, pleasing ride quality to its elegant presence, having it all in a vehicle is possible in the CX-5.