9 Reasons Red Bank Drivers Love the Mazda CX-9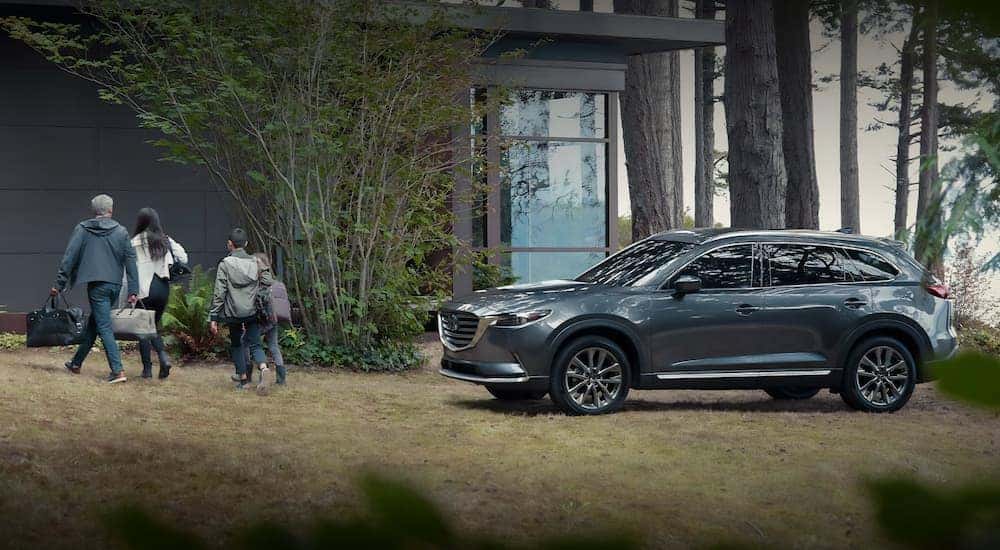 Do you know how much time you spend behind the wheel each day? It's not something we often think about, at least not until our vehicles no longer adequately meet our needs. For example, the sedan you purchased years ago to make your commute from Red Bank to Columbia more efficient now makes that 20-minute drive feel like a lifetime. It lacks the basic comforts and luxuries that are standard on nearly every new model, and that has given you plenty of reason to consider visiting a Red Bank Mazda dealer like Mazda of Columbia to help elevate your ride.
Fortunately, finding the right vehicle is easy when you shop for a stunning and sophisticated SUV like the Mazda CX-9. First introduced in 2007, this midsize crossover is one of Mazda's top sellers because it continues to improve with age. What do we mean? Here are nine ways the 2023 CX-9 offers higher value and more standard features than you can imagine.
#1 – There's No Entry-Level Trim
Most automakers start their lineups with entry-level trims that offer few features and amenities, enticing you to spend more on a better-equipped model. However, Mazda doesn't play games and skips this step entirely for 2023 by making the CX-9 Touring the SUV's new starting point. The Touring doesn't require you to spend a fortune on upgrades because all the features you want are standard. For example, the Touring features leather-trimmed seating, second-row captain's chairs, a powerful turbocharged engine, smartphone integration via Apple CarPlay and Android Auto, wireless smartphone charging, a power moonroof, and LED fog lights.
#2 – It's Engaging and Fun to Drive
One of the greatest downfalls of most SUVs is that they don't offer adequate power to accommodate their size. Mazda acknowledges the issue and remedies it with models like the 2023 CX-9. This midsize SUV comes with Mazda's proven Skyactiv-G 2.5L turbocharged engine and six-speed automatic transmission, a combination that delivers 250 hp and 320 lb-ft of torque for exceptional off-the-line acceleration and responsive handling. With this type of power, traveling between Red Bank and Columbia along I-20 is just as enjoyable as navigating the stunning landscapes found along Lake Murray or heading south to Charleston.
#3 – It Engineers Confidence in All Conditions
The CX-9 is perfect for Red Bank drivers because it's designed to give you confidence anytime you're behind the wheel. Mazda guarantees as much by equipping the SUV with its renowned i-Activ all-wheel drive system and revolutionary technology like Off-Road Traction Assist and G-Vectoring Control Plus. The CX-9's i-Activ all-wheel system continuously monitors traction to gauge performance. With this data, it distributes the right amount of power to the wheels to provide drivers with an almost instantaneous response.
Mazda's G-Vectoring Control Plus technology is even more impressive because it gives the CX-9 its characteristically exceptional performance around every turn. Red Bank drivers know the beauty of traveling down a South Carolina backroad, an adventure where the CX-9 is destined to shine. Mazda's G-Vectoring Control constantly adjusts the power delivery and shifts the SUV's weight. These subtle adjustments give the CX-9 smooth and responsive handling, which is particularly enjoyable when navigating winding roads and hairpin turns.
#4 – It's Always Looking Out for You
Driving is a huge responsibility regardless of how much experience you have in the driver's seat. Every outing, whether it's an errand down the street, your weekday commute, or a vacation out of town, requires keen focus and an ongoing awareness of your surroundings. Mazda does everything possible to optimize your focus and attention by equipping the CX-9 with an extra set of eyes that's constantly monitoring the front, rear, and sides of the SUV.
The CX-9 comes standard with Mazda's i-Activsense driver-assist features. This technology includes Smart Brake Support with Collision Warning and Advanced Smart City Brake Support with Pedestrian Detection to watch ahead of your CX-9. In addition, tools like Blind Spot Monitoring and Rear Cross-Traffic Alert keep an eye on the sides and rear of your SUV, while the Lane Departure Warning System with Lane-Keep Assist makes it easier to keep the CX-9 centered in its lane.
While many similar driver-assist features are available from other midsize SUVs, the CX-9's safe design distinguishes this SUV from other models. How so? The 2021 CX-9 was the only vehicle in the segment to successfully score a "Good" rating in every aspect of the Insurance Institute for Highway Safety's new and more challenging side impact crash test. Since the CX-9 doesn't see any safety-related changes for 2023, you can expect the same performance from the newest model.
#5 – It Makes Your Commute More Enjoyable
The CX-9's i-Activsense technology gives you an extra set of eyes around the vehicle, but the SUV's driver-oriented features don't end there. Mazda Radar Cruise Control with Stop & Go is standard across the lineup and can transform your commute into a more enjoyable experience. Traditional cruise control relies on driver input to modify the vehicle's cruising speed. Mazda Radar Cruise Control streamlines the process by monitoring traffic and automatically adjusting the CX-9's speed as needed. Since it even works in stop-and-go traffic, the CX-9 can reduce the stress and fatigue of your rush-hour commute.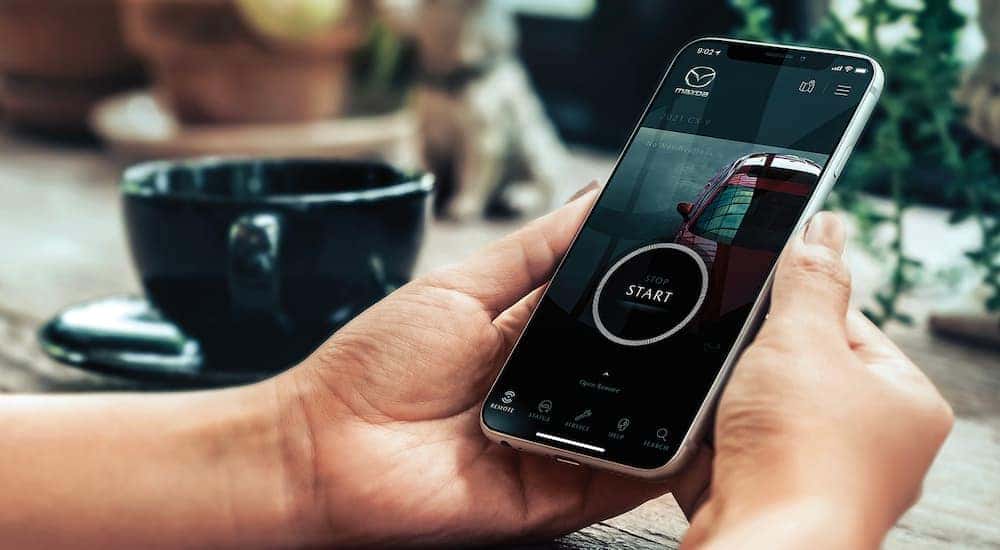 #6 – It's Tech-Savvy to Keep You Connected
Smartphones are integral to our daily lives, but they can also be distracting when we're in the driver's seat. Mazda does everything to minimize this distraction by outfitting the 2023 CX-9 with the latest connectivity features. At the heart of these features is the Mazda Connect infotainment system on a standard 10.25-inch full-color center display. This touchscreen gives you seamless access to your smartphone via Apple CarPlay or Android Auto. Mazda Navigation and SiriusXM Traffic & Travel Link are also available features. As a result, you can easily navigate every road, find the lowest fuel prices, locate available parking, get sports scores, hear weather updates, and more.
#7 – It Keeps You in Control
How often have you gone into a store or venue only to wonder if you locked your car? Whether you've done this at the grocery store or long after getting the kids inside the Riverbanks Zoo & Garden, having to go back out to your car to check is an inconvenience. Fortunately, the CX-9 minimizes this inconvenience with technology like Mazda Connected Services.
The 2023 CX-9 comes standard with three-year access to Mazda Connected Services. Available via the MyMazda app, this tool gives you remote access to your CX-9. For example, you can use the app to start and stop the engine or remotely lock and unlock the doors. You can also access the CX-9's Wi-Fi hotspot, which transforms the SUV into a mobile entertainment venue or office for the ultimate connectivity experience.
#8 – Luxury Is Guaranteed
The 2023 CX-9 is impressive because it delivers luxury across the entire lineup. It doesn't require sacrificing affordability for comfort or innovation. Instead, you can have it all in whatever model you choose. For example, the CX-9 Touring sets the benchmark because it comes standard with leather seating, a leather-wrapped shifter and steering wheel, three-zone automatic climate control, a power moonroof, and power front seats. The Touring Plus, Carbon Edition, and Grand Touring build on these features and lead up to the ultimate in luxury––the CX-9 Signature.
The top-tier Signature is the most opulent member of the 2023 CX-9 family and comes equipped with heated second-row captain's chairs that give your passengers more opportunities to enjoy the ride. Mazda adds another level of comfort by including a console between the captain's chairs, which offers additional storage and cupholders. In addition, the Signature elevates the Touring's standard leather upholstery with Nappa leather, unique quilting, and exclusive details that complement the trim's Santos Rosewood interior detailing.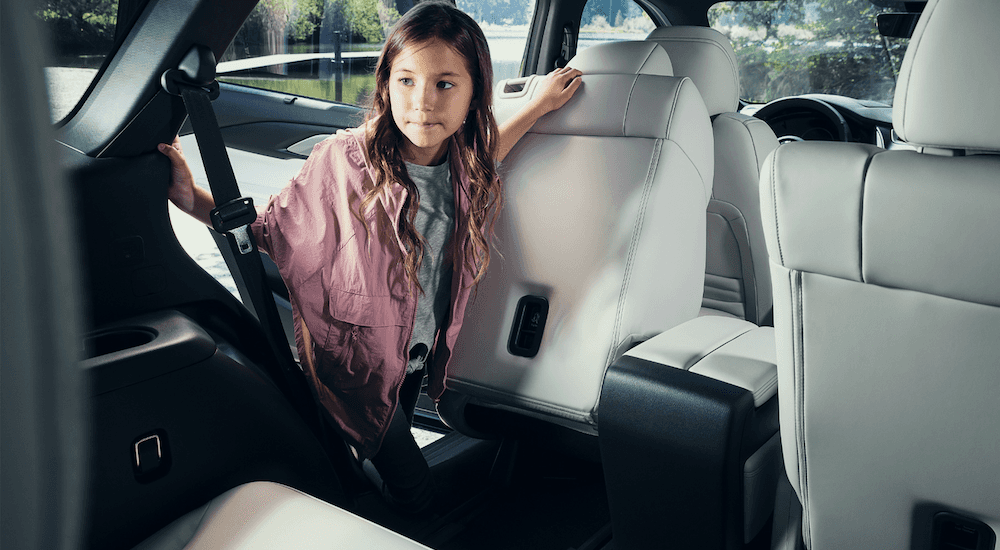 #9 – It Never Asks You to Settle for Less
Mazda doesn't ask its customers to settle for less or compromise in a vehicle. This is apparent in models like the 2023 CX-9. This dependable SUV is an exceptional buy because of its many standard features, running the spectrum from luxuries and conveniences to innovative technology and driver-assist tools. The CX-9 allows you to elevate your experience behind the wheel without spending a fortune or lowering your expectations. It makes it easy to get excited about your commute and your next adventure, where an engaging and dynamic driving experience is always guaranteed.